Latest News
Library Set for September Dedication
September 20th is around the corner and so is the anticipated dedication for the new Library and Multimedia Resource Center at Bright Stars of Bethlehem supported Dar al-Kalima University College of Arts and Culture.
A first of the kind for the region, the library will focus heavily on arts and culture. More than 25,000 books and media titles, primarily from American authors and filmmakers will be housed here.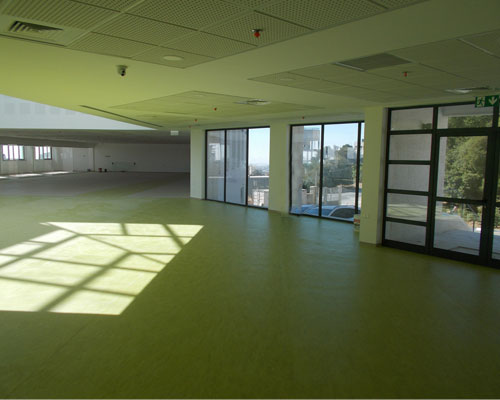 The Library will serve as a center for students, community forums and academic research excellence between the people of the United States and Palestine. The expansive open areas compliment the small group working spaces making the new Library a central gathering space for the broader community.
One other unique fact... the new Library will maximize solar energy use. Palestine receives about 3,000 hours of sunshine each year! This is the first building in the Bethlehem region to use solar energy for lighting, heating and air conditioning.
The U.S. Agency for International Development's Office of American Schools and Hospitals Abroad (USAID/ASHA) provides assistance to schools, libraries and medical centers outside the United States that serve as study and demonstration centers for American ideas and practices. Bright Stars of Bethlehem was awarded a grant from USAID/ASHA for the construction of this new facility.
Top