Latest News
The conference on Dementia and Alzheimer's Disease hosted by Dar al-Kalima University College on Wednesday was one-of-a-kind
The conference on Dementia and Alzheimer's Disease hosted by Dar al-Kalima University College on Wednesday was one-of-a-kind, according to Raeda Mansour.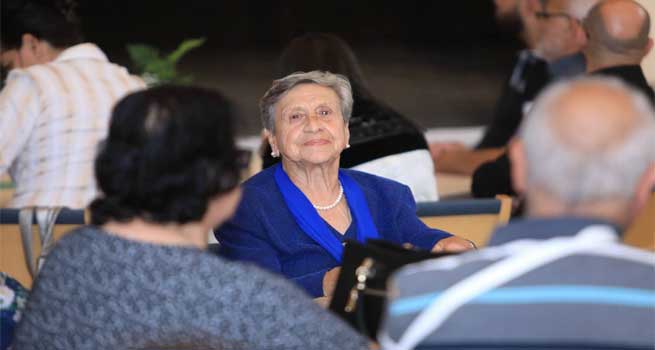 Mansour, who manages the Ajyal senior care program through Diyar, the community development and outreach arm of Dar al-Kalima, said the conference was entirely unique in its approach to spreading awareness about dementia and Alzheimer's and providing a space for discussion among medical professionals, educators, families, and the elderly themselves.
"The event was to highlight the problem, to give some teaching about it, and to locate some organizations who can partner with us in the future to focus on dementia and Alzheimer's and how they affect the elderly," Mansour said.
For Mansour, the conference and the Ajyal program itself are both a personal passion and within the mission of Dar al-Kalima. Ajyal, founded in 2006, provides programming for seniors in Palestine, giving them opportunities to participate in numerous clubs with a variety of focuses including music, drama, reading, and physical activity.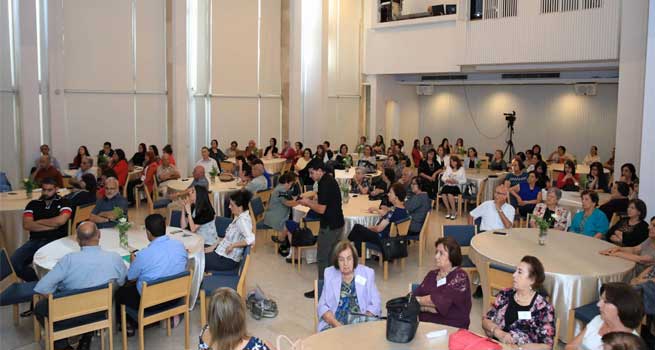 Although other programs for seniors in Palestine do not provide as much engagement, the model created by Ajyal has started to spread. Mansour says her hope is that soon there will be many more opportunities for the elderly.
"Our goal was to integrate seniors and re-engage them in the culture," she said. "They have a lot of experience and wisdom, and we want to let them know they are worth enough, they are children of God no matter what age they are."
Rana Khoury, vice president for development and outreach for Dar al-Kalima and Diyar, said the idea for this new initiative, Facing Dementia and Alzheimer's Together, came from a love for the elderly and the experiences many members of Ajyal were having with Alzheimer's or dementia.
"We work with the elderly, and we are champions of the idea of preventative health," Khoury said. "We have only one geriatric doctor in all of Palestine, located in Jerusalem, so we try to do awareness sessions and screenings to try to detect if there are any issues being dealt with by our members".
Although the percentage of seniors struggling with Alzheimer's or dementia is growing, Khoury said the medical infrastructure and awareness to handle it is not in place, and there is still a large stigma regarding the diseases.
"People tend to hide their burdens and they don't speak out that any of their relatives or loved ones are facing Alzheimer's," Mansour said. "We have lost many of our members because they have Alzheimer's, so their family doesn't send them anymore."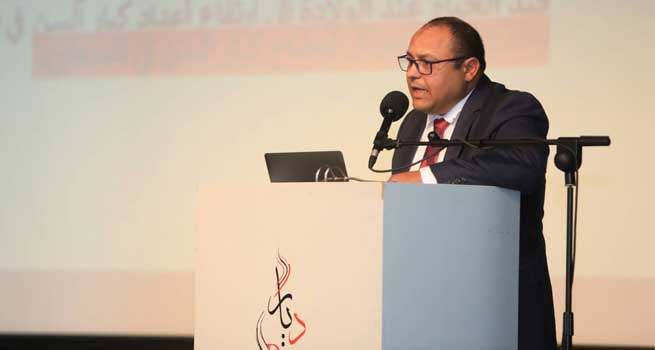 The conference featured information sessions by two medical professionals, followed by a performance from Ajyal's drama club about some of the situations faced by those with Alzheimer's. Dr. Ashraf al Husainy and nurse Ibrahim Ighbarieh gave background and statistics about the disease, which is still misunderstood by many.
The drama, entitled "Me, My Daughter, and Alzheimer's," featured two elderly women from Ajyal who acted out real scenarios often experienced by Alzheimer's patients and caregivers.
After the drama, professionals, families, and the elderly were encouraged to discuss what they had seen and how they could act in similar situations. This kind of discussion and support for those working with the elderly is part of the initiative's long-term goal, Khoury said.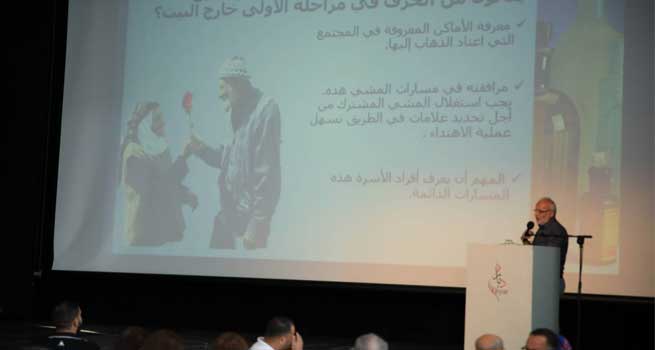 "One track is for caregivers, especially family related, who bear the brunt in a society like ours where there is not as much support and sending elderly into homes is seen as somewhat shameful," she said. "What we want to establish with the caregivers is support groups where they can discuss what they are going through."
Additionally, the initiative hopes to be the connecting point between the facilities that may be providing education in nursing and medical related services like hospitals and nursing homes to enhance capacity building in relation to dementia. This will include ongoing partnerships and adult education for those providing elderly care. The third piece of the initiative will create a group of elderly Ajyal members showing early signs of dementia or Alzheimer's, and seek to slow the effects through community engagement.
Mansour and Khoury said Ajyal wants to bring attention to the need for support for the elderly, address the need for more geriatric care, and to communicate to both caregivers and seniors themselves that dementia is not an inevitable part of growing older and can be addressed.
"We call them the golden years, but they're actually the worst years because as people get older, they're kind of erased and not important in society," Khoury said. "We want to show that there is life after 65, and to change the image of what an elderly person is and can do."
Dinner, music, and dancing ended the conference and demonstrated the value of a vibrant life for seniors.
Top