Latest News
The 7th meeting of the Istanbul Process
Dr. Mitri Raheb, Founder and President of Dar al-Kalima University College of Arts and Culture, attended the 7th meeting of the Istanbul Process this week in the Netherlands. The meeting was held on November 18-19, 2019 with a focus on the broad theme, Combating religious intolerance: Building inclusive and resilient societies, and pushing back against incitement to hatred and violence. Within the theme, the meeting focused on proactive strategies to build inclusive societies as well as more reactive push-back against existing religious violence.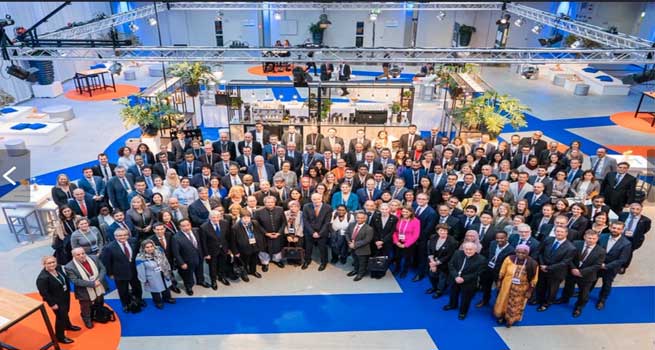 The Istanbul Process was launched in Istanbul, Turkey, in 2011, after the adoption of two United Nations Resolutions: Human Rights Council resolution 16/18 and General Assembly resolution 66/167. These resolutions are the main and only universally accepted international policy structure for preventing and pushing back against religious intolerance, and specifically work to combat violence, stigmatization, and discrimination based on religious belief.
The 7th meeting of the process follows other successful meetings throughout the world with the aim to continue building on and implementing the action plans of these resolutions, even as religious tensions become heightened throughout the globe.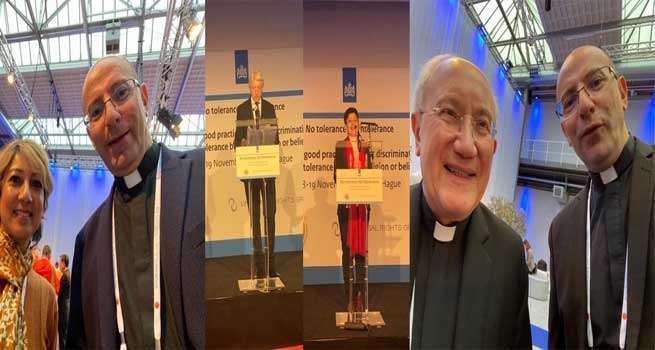 Within the theme of the meeting, the 7th Istanbul Process highlighted proactive strategies as the best way to build societies free of religious discrimination and violence. Promoting social inclusion, non-discrimination, and equality can address acts of religious intolerance before they take place. A focus on the work of community leaders, NGOs, government strategies, and inter/intra-religious dialogue helped showcase inclusive strategies at work.
The meeting also highlighted the complications behind addressing and pushing back against existing religious intolerance, including hate speech. Representatives of governments and companies, journalists, academics, religious leaders, and others were brought together with the goal of identifying solutions that maintain freedoms of speech and expression and recognize their own roles in preventing and responding to hate speech in their own domains.
The more than 200 participants in the 7th Istanbul Process included experts from the United Nations, government officials from participating states, faith and community leaders, representatives from NGOs and relevant businesses, and journalists. The meeting itself featured presentations, panel discussions, and break-out sections for workshopping and idea-sharing regarding the themes, the concrete action plans laid out by the process, and how participants can be part of continuing the goals of the original UN resolutions.
Top